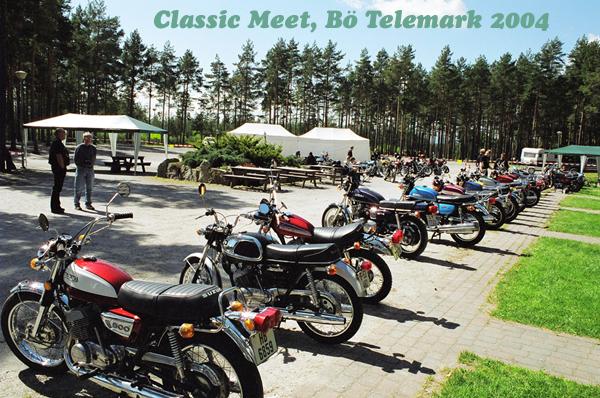 Text/Photos: Gunnar Forsgren, Värmdö, Sweden
This page shows photos from the Classic Suzuki Club Norway event "Classic Meet" which occured the last weekend of May 2004. I travelled from Värmdö Sweden to Telemark in Norway on my GT750L in company with some other swedish and danish members of Classic Suzuki Club Scandinavia. The entire weekend was a 850 mile ride. Photos are quite large on the page in order to show the bikes in a good way so you need a fast (DSL) connection in order to surf this page in a comfortable way.
Photos taken using a Canon EOS 500N (Rebel G equivalent) , 200 ASA Kodak film scanned to CD by a swedish lab FotoQuick.
Enjoy ! /gunnar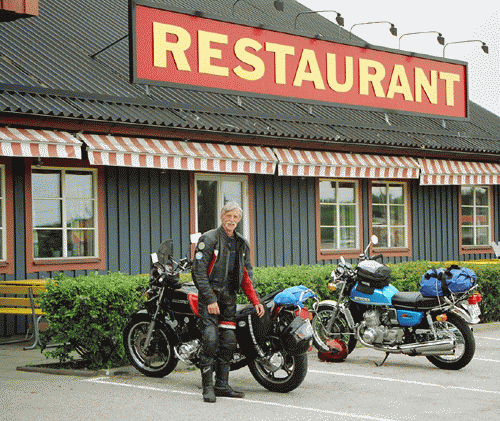 First stop at the roundabout in Arboga. Leif Österberg on GS1100 and myself on GT750L with our minds tuned in on reaching Telemark, Norway quite a lot of hours later.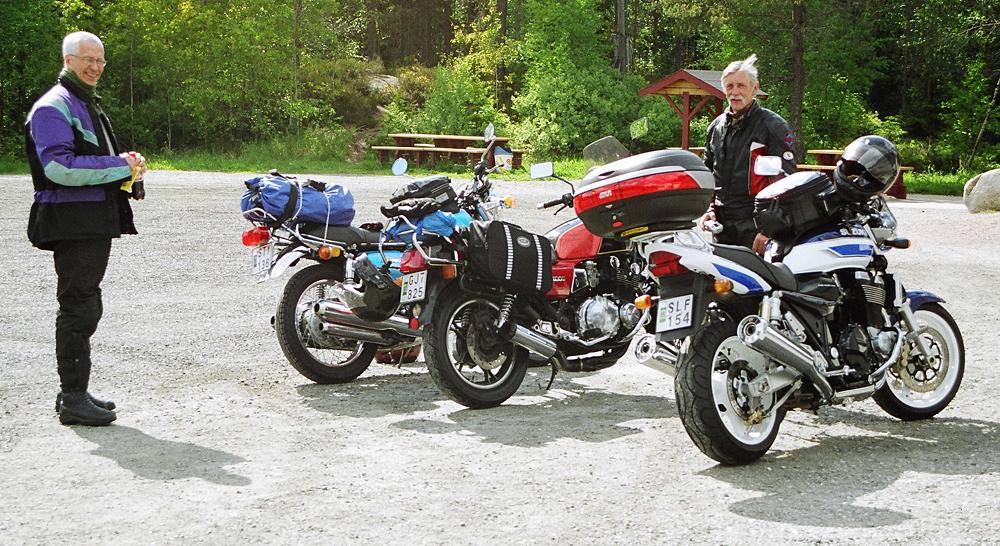 Bosse Larsson, former president of CSCS, nowadays on a GSX1400, spotted our bikes outside a lunch restaurant in Värmland. Here we have reached the tourist store/exhange office by the norwegian border.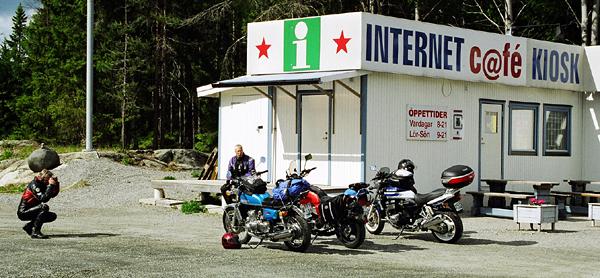 Some photos to produce lasting memories


The trip continued into Norway towards the ferry that was going to take us on a shorter route down to the south of Norway.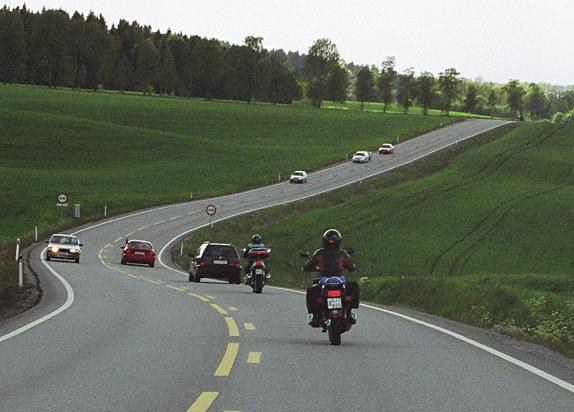 The weather lightened up as we came further south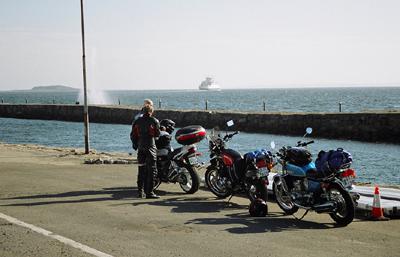 Here ready to board the ferry that is coming in soon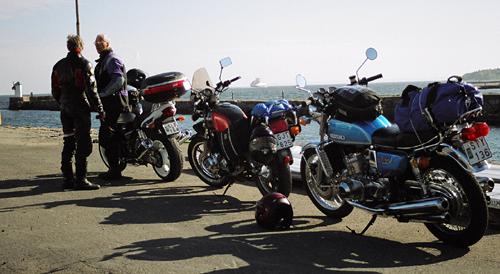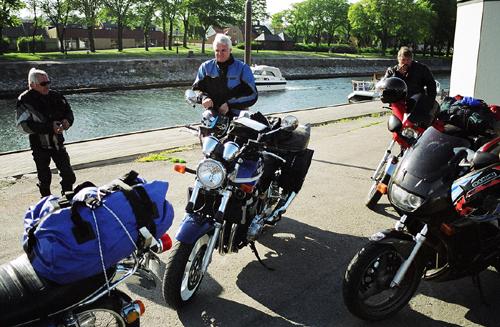 Lasse Paulsson with long distance award winning danish CSCS members Palle Nielsen and danish friend arrived at the ferry..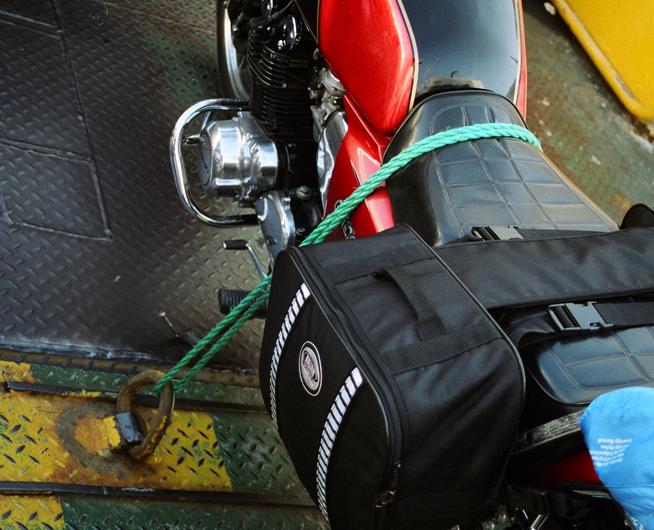 Leffe took precautions for his GS1100 in case of rough sea transport ...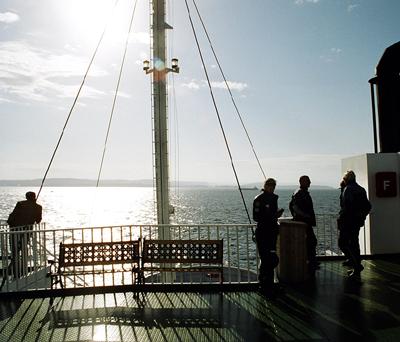 On board the ferry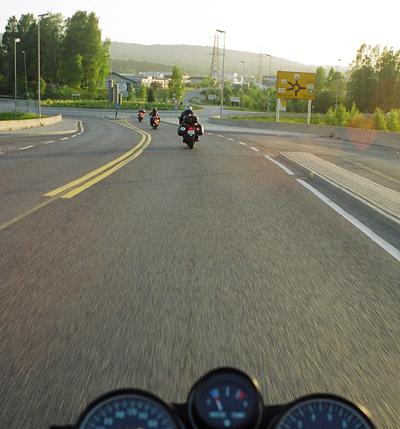 The trip continued south down the east Norwegian coast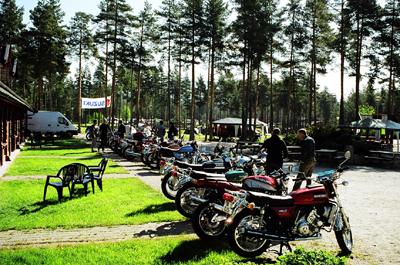 Arrived at Bö Camping in Telemark ! This is Saturday morning, a few participants have arrived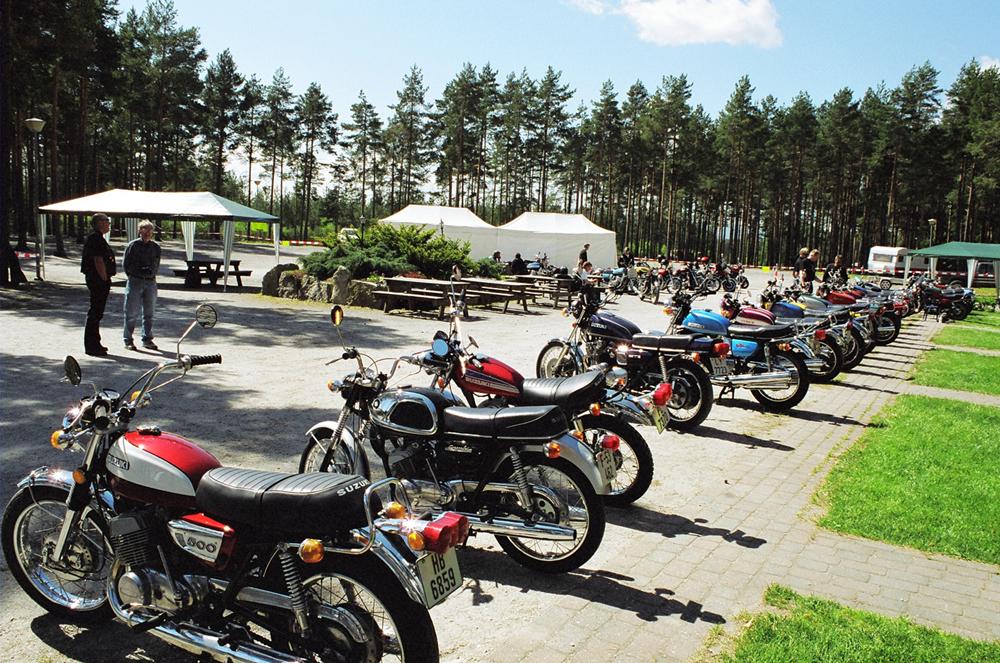 The black T20 owned by Tom Brattskar later on got awarded "Judges Choice" for the overall finest bike in the concour.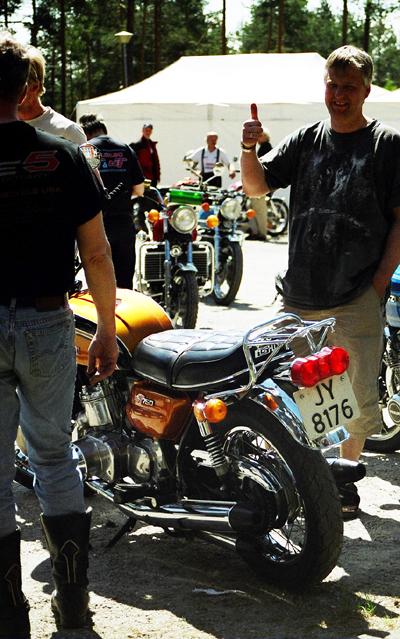 Arne Markussen does a thumbs up for his '73 GT750K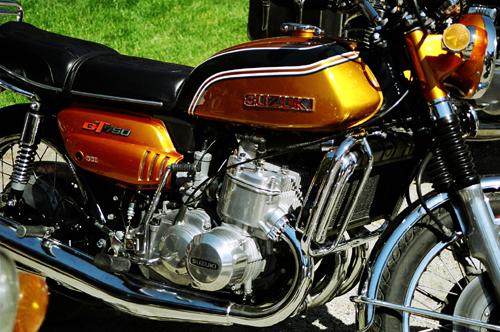 Arne's GT750K is one of the finest restored GT750K's in the world.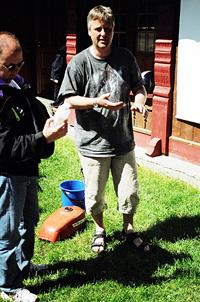 Arne demonstrated and sold restoration kits for cleaning up rusty tanks.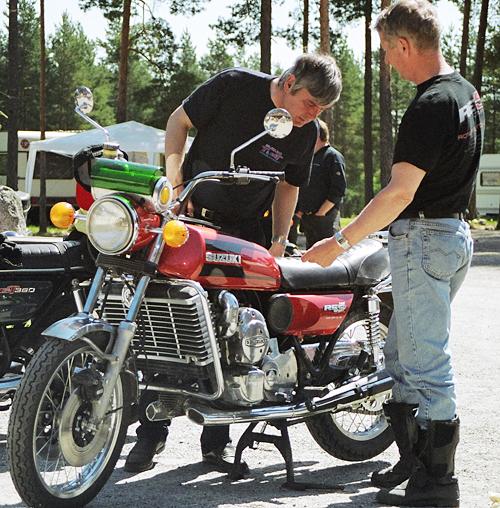 Rolf Lorentzen (right) arrived on his newly U.S imported RE-5, Gunnar Bakken (left) assists with expert advice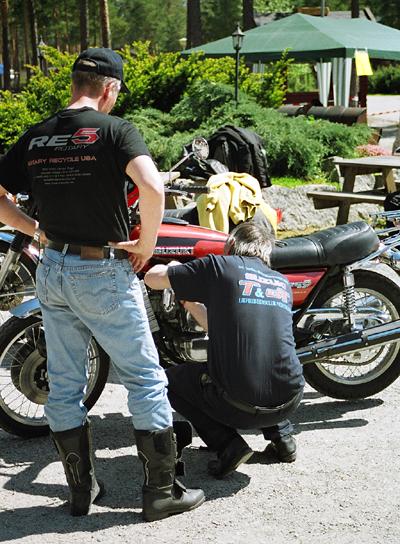 To own and ride an RE5 is a technical challenge but Lorentzen/Bakken master every aspect of their bikes.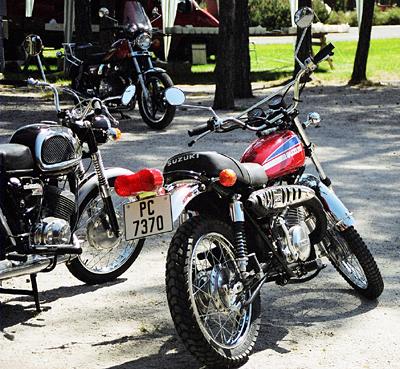 Fine restored norwegian Suzuki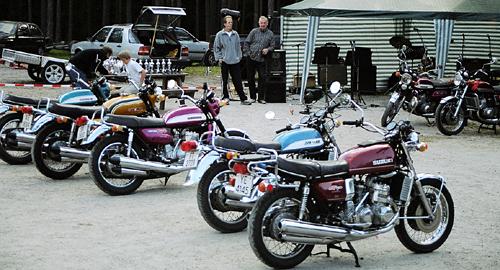 Water buffalos were plentiful, many in very good condition.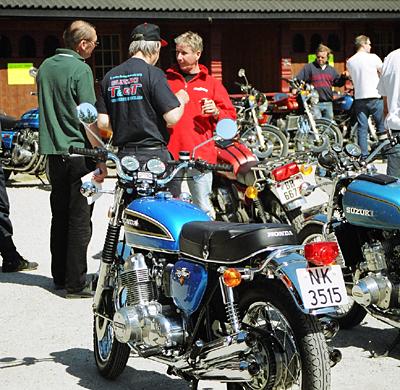 This CB750 was really clean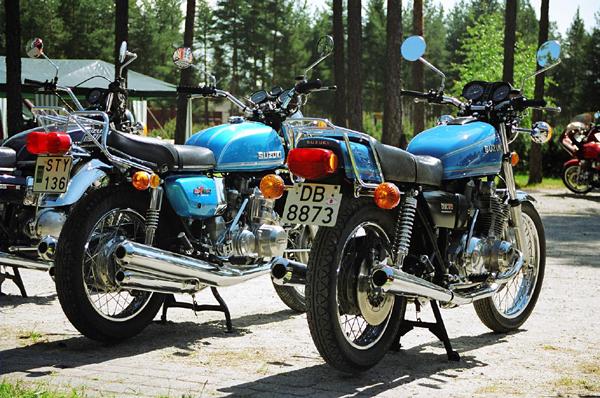 My GT750L in company of a GS750 in very similar restoration status.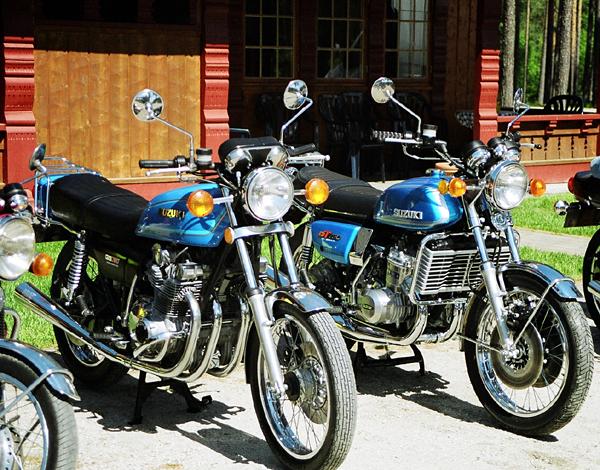 My GT750L was awarded 1:st price in the 651cc-750cc concours category . This is really significant to me given the high standard of the twenty or so bikes that entered in this category.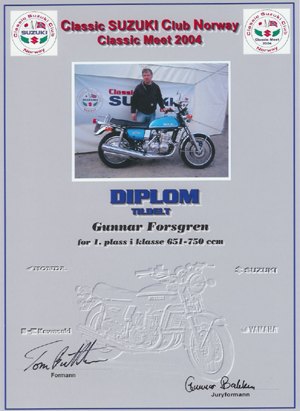 This was something to write home about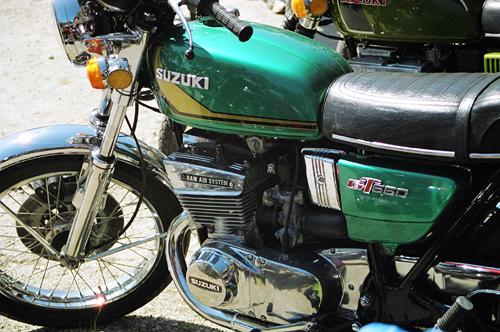 GT550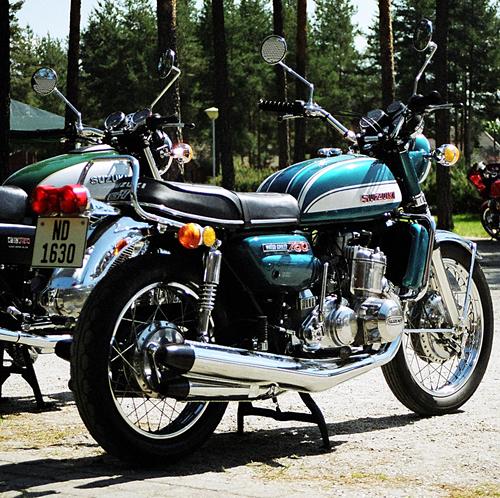 Many fine GT750J bikes, this is one of the top ones.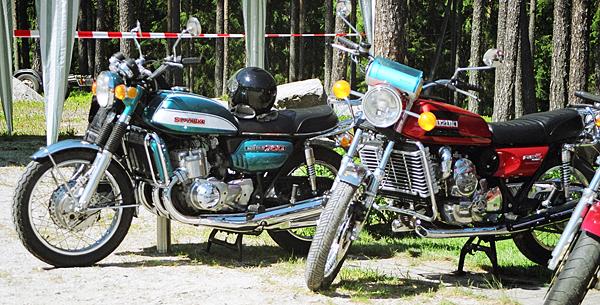 A great GT750J, an ex-Rolf Lorentzen restoration equipped with one of the finest original embossed J points covers in the world. Gunnar Bakken's latest RE-5 restoration to the right, first price winner in the Rotary concours category.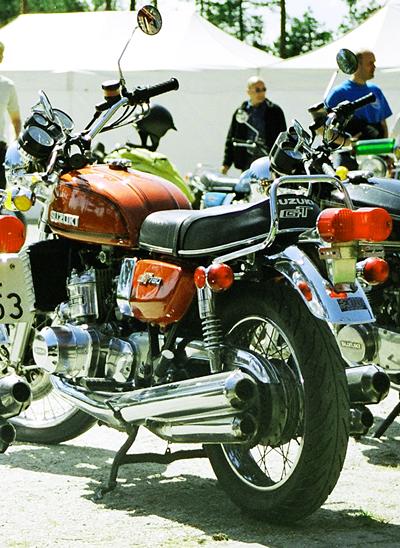 Ketil Jansen's unrestored original GT750L with only a few thousand miles on the odometer, a U.S import. It was very interesting to study due to it's totally original status.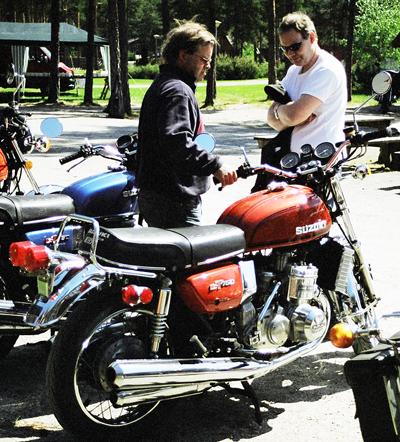 Ketil Jansen, Suzuki collector en masse, told us about his GT750L U.S import in Flake Orange.
He arrived with two trailer loads full of japanese classics for all to enjoy.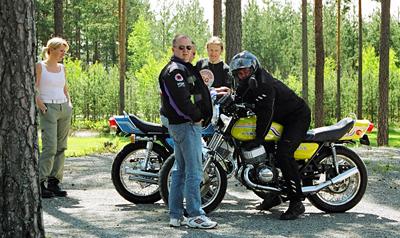 Other japanese triples on visit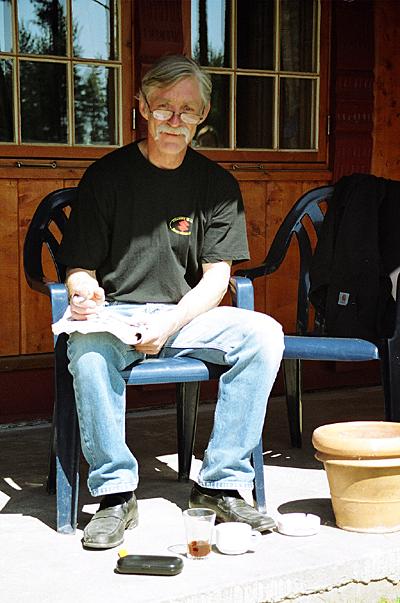 Leffe takes a rest after his +400 mile trip.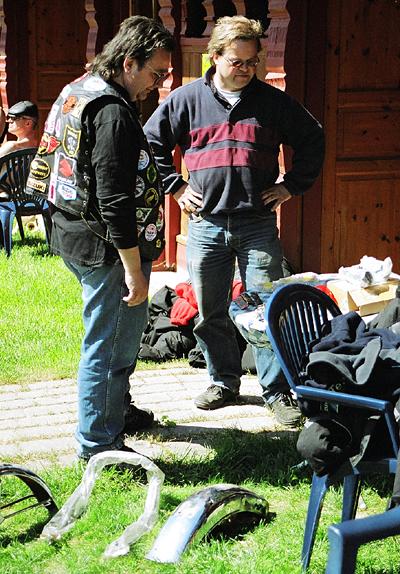 Tom Brattskar, head of CSCN, and Ketil Jansen study some of the parts on sale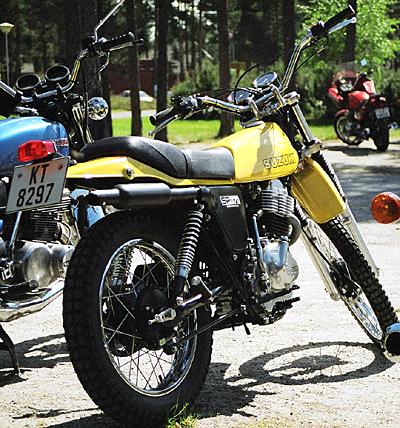 This SP370 is as close to new condition as one could imagine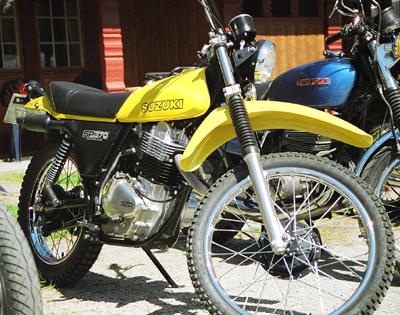 ..so this bike isn't likely to ever see much dirt at the rear wheel. But that will preserve the condition of the inside of the front fender.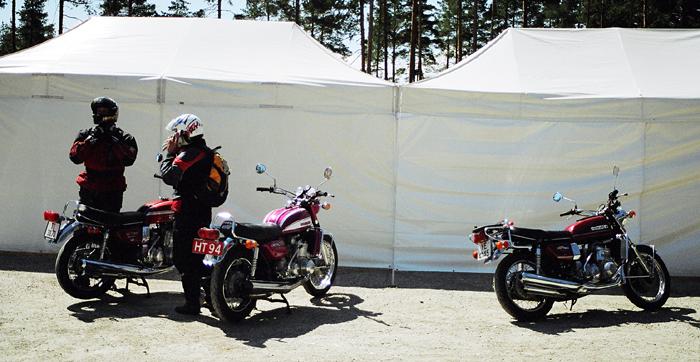 Arriving GT750 riders