The bike purchase trip

The seller's photo on the Swedish advertising site "Blocket" had me embark on a 48 hour trip some 1000 miles up to the northern part of Sweden with car and rental trailer not knowing if it was going to be a deal or not.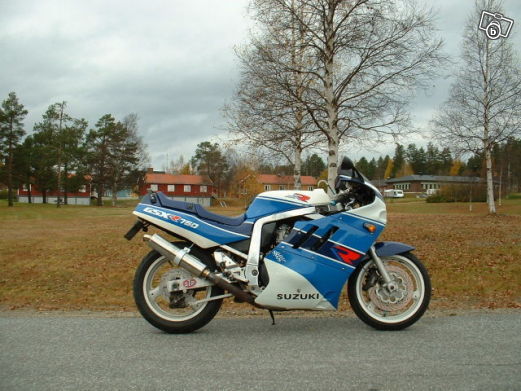 Only based on the ad + the sellers oral description over phone and the above picture I had enough data to go ahead.
I paid 3500:- swedish crowns (450 dollars?) in gas and rental trailer fees to take a look at the bike. So it needed be in quite bad shape to justify not going for it given the investment already made..
So this was my winning formula for how other potential buyers would be left in the dust. Nobody else would have embarked on such a trip only based on this data. Luckily it was in pretty good shape.
My retired parents happened to be staying at a nearby place that week (their origin of birth area) so they served as a suitable place to rest overnight. I departed on a tuesday and was back home on the night towards thursday.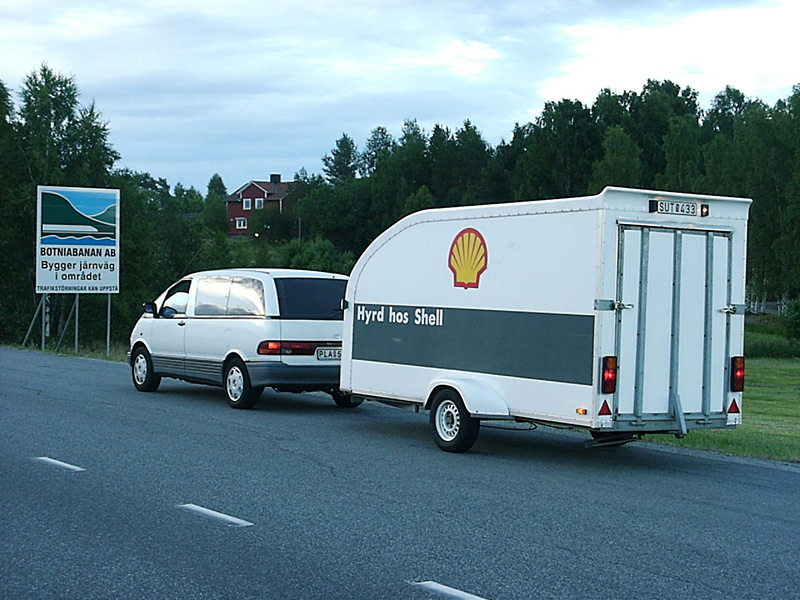 Shell gas station rental wagon, a real beast to haul. Gas consumption increased by 30 percent.

The ageing '92 Toyota Previa MPV who can barely haul itself under normal circumstances consumed some 1.4 litres per 10 kms with this huge trailer. I had a problem with the cooling so I had to drive with the heating on full thrust (and side windows down to evacuate some heat) during the entire trip.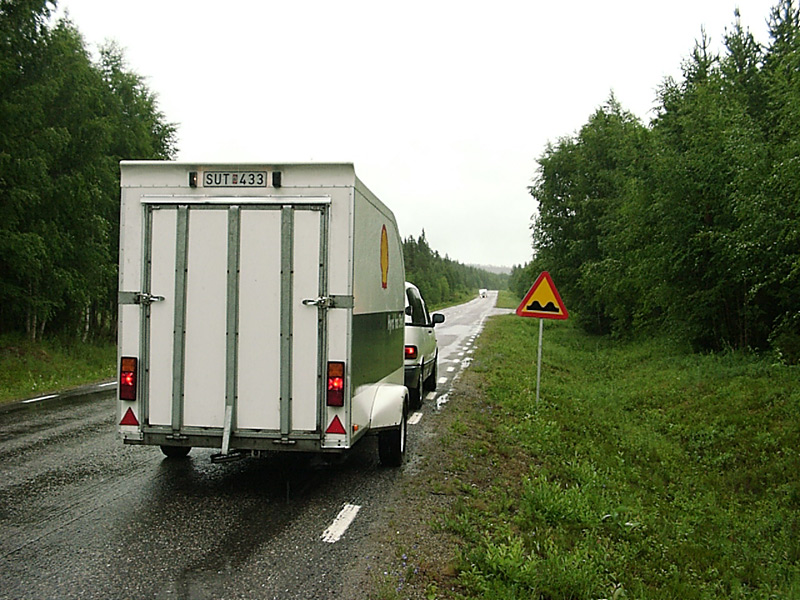 Northern country roads are ageing and the trailer was a rocky experience to handle. So some care was neede once the bike was in place in the trailer. The government agencies looking after road maintenance will face a monumental effort the coming years in overhauling all these roads. The bike stayed upright all the way home and I stopped many times during the way back to assure it was still on wheels.